Welcome to Worcestershire
Penderels Trust
Unit 327 Hartlebury Trading Estate
Hartlebury
Kidderminster

DY10 4JB
Tel: 01299 253225
Fax: 01299 251206
Email: worcester@penderelstrust.org.uk
---
| | |
| --- | --- |
| Your Service Manager is: | Mary Woolley |
| Your Independent Living Advisers are: | Sue Jergic |
| | Bridget Noone |
| | Natalie Harris |
| | Dennis Buckley |
| | Tina Trigg |
| Your Clerical Officer is: | Stephen Prosser |
---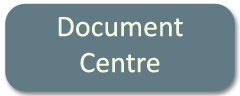 In Worcestershire, all users of our services are able to have free access to our document centre. In the document centre, you will find useful information fact sheets and commonly used forms that you will be able to download and save onto your own computer or print out.
You will need to be registered to use the document centre. Please e-mail us at worcester@penderelstrust.org.uk or call 01299 253225 and ask for your document centre login number. Please note that it may take up to 3 working days to be activated so why not register now?
Once you are registered, please click on the button to access the centre.
If there is a document you would like that is not on the document centre, please e-mail us at worcester@penderelstrust.org.uk and will send it directly to you.
Services in Worcestershire
Penderels Trust is working in partnership with Worcestershire County Council to support adults and children who receive a direct payment in the county to get the most out of their care money and to achieve their goals. Our support includes:
Support when recruiting a personal assistant
Guidance on all aspects of being a good employer including legal obligations and responsibilities
Support with choosing and using a care agency
Help with money management and keeping accurate records
Payroll services
Managed accounts
Appointeeships
Please contact our team at the Worcestershire office for more information.
Set Up Support Evaluation
If you have recently received support from us to set up your support package, your Independent Living Adviser may have asked you to complete an evaluation form to help us further improve our services. You can complete a paper copy but if you prefer, you can complete our online survey at www.surveymonkey.com/s/setupsupportworcs.
Activities and Events in Worcestershire
To access our Events Calendar, please click here.
Jonny Barratt Professional Photography Offer in Worcestershire
Locally-based professional photographer, Jonny Barratt, has put in place a special offer for customers and supporters of Penderels Trust. If you quote 'Penderels Trust' when you book a photography session with him, you will pay a booking fee of just £30 and receive a free 8" x 6" print of your choice. In addition, Jonny will donate 20% of his takings from these sessions to Penderels Trust Worcestershire to support the work we do in the area. Jonny operates a fully mobile studio so the photoshoot can take place in the comfort of your own home or another location of your choice (in Worcestershire or Gloucestershire). For more information and to see a gallery of Jonny's work, please click here.
Worcestershire Personal Assistant and Employer Consortium
We are looking to organise a consortium in Redditch and surrounding areas for people on direct payments and self-funders who employ staff and personal assistants (PAs).
We need PAs (preferably with driving licences) and employers to join our consortium. The PAs should be directly employed by the people they support.
The purpose of the consortium is to help both the PAs who would benefit from working for more than one employer (to build up working hours, for example) and employers who may need PAs to work extra hours on a flexible basis or need cover for sickness and holidays.
If you are an employer or a PA and you would be interested in joining or simply want more information, please contact Lorraine Deakin on 07870 203754.
'Saturdays at Snoezelen' - Worcester Snoezelen offer a programme of playful activities for children aged 5 to 11 years. These include sensory interaction, dance, art and music. The sessions run fortnightly between 10.00 a.m. and 12.00 p.m. The cost is £4.50 per child, parents and carers are free. For more information and to book your place, please contact Worcester Snoezelen:
Tel: 01905 748229
Email: snoezelenenquiries@yahoo.co.uk
Web: www.worcestersnoezelen.org.uk
Useful Links
The Silver Line (helpline for older people) - www.thesilverline.org.uk Tel: 0800 4 70 80 90
The Simply Limitless Wellbeing Centre - www.simply-limitless.org
The centre is positioned in a quiet location in Puxton Lane by the River Stour in Kidderminster. They invite you to join in a whole host of activities that are targeted for your optimum health and wellbeing. A warm welcome is given to all.