Welcome to Middlesbrough
Penderels Trust
Enterprise Centres Network
The Southlands Centre
Ormesby Road
Middlesbrough
TS3 0HB
Tel: 01642 326086
Fax: 01642 312393
Email: middlesbrough@penderelstrust.org.uk
---
| | |
| --- | --- |
| Your Service Manager is: | Lee O'Brien |
| Your Independent Living Advisers are: | Tanuka Chaudhry |
| | Kerry Hall |
| Your Senior Administrator is: | Helen Sutcliffe |
| Your TPSA Finance Officers are: | Robert Greenidge |
| | Gary Mills |












This training course focuses on how the key aspects of being an employer including recruiting staff, training and development, legal responsibilities and managing staff issues. Attendees also benefit from sharing experiences with other employers.

Where? The Southlands Centre, Ormesby Road, Middlesbrough, TS3 0HB

When? 10.00 a.m. to 3.00 p.m. on Wednesday 18th February 2015.

The training session is free of charge and include a light lunch and refreshments. We will pay reasonable transport costs (please check your mileage or bring a receipt if you are using public transport or a taxi).
Places are limited and must be booked prior to the session. Please contact the office to book your place. Thank you.
---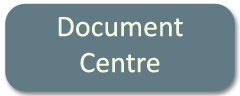 In Middlesbrough, all users of our services are able to have free access to our document centre. In the document centre, you will find useful information fact sheets and commonly used forms that you will be able to download and save onto your own computer or print out.
You will need to be registered to use the document centre. Please e-mail us at middlesbrough@penderelstrust.org.uk or call 0845 606 0336 and ask for your document centre login number. Please note that it may take up to 3 working days to be activated so why not register now?
Once you are registered, please click on the button to access the centre.
If there is a document you would like that is not on the document centre, please e-mail us at middlesbrough@penderelstrust.org.uk and will send it directly to you.
---

Services in Middlesbrough
Penderels Trust is working in partnership with Middlesbrough Council to support adults and children who receive a direct payment in the area to get the most of their care money and to achieve their goals. Our support includes:
Support when recruiting a personal assistant
Guidance on all aspects of being a good employer including legal obligations and responsibilities
Support with choosing and using a care agency
Help with money management and keeping accurate records
Payroll services
Third party supported accounts
Please contact our team in Middlesbrough for more information.

Useful Links


Middlesbrough Council Children with Disability Team - www.middlesbrough.gov.uk/index.aspx?articleid=3683

Parents 4 Change - www.parents4change.co.uk/about-us