Welcome to Warwickshire
Penderels Trust
The Hall
Priory Hill
Wolston
Warwickshire
CV8 3FZ
Tel: 02476 937370
Fax:
Email: warwickshire@penderelstrust.org.uk
---
| | |
| --- | --- |
| Your Service Manager is: | Lisa Collins |
| Your Independent Living Advisers are: | Angie Hastings |
| | Sue Ranson |
| | Kevin Randle |
| | Tony Shears |
| | Pippa Taylor |
| | Dipti Patel |
| | Selina Kemp |
| | Lesley Tebbutt |
| Your Clerical Officer is: | Emma Milner |
---
Penderels Trust is working in partnership with Warwickshire County Council to provide Personal Assistant Recruitment and Employment for people who receive a direct payment in the area.
Support when recruiting a personal assistant including dedicated recruitment line.
Guidance on all aspects of being a good employer including legal obligations and responsibilities
PA Finder service
Online document centre
For general direct payment support, please contact Warwickshire County Council on 01926 412080.
For payroll and managed account support, please contact The Rowan Organisation on 02476 322860.
---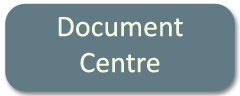 In Warwickshire, all users of our services are able to have free access to our document centre. In the document centre, you will find useful information fact sheets and commonly used forms that you will be able to download and save onto your own computer or print out.
You will need to be registered to use the document centre. Please e-mail us at warwickshire@penderelstrust.org.uk or call 024 76 937 370 and ask for your document centre login number. Please note that it may take up to 3 working days to be activated so why not register now?
Once you are registered, please click on the button to access the centre.
If there is a document you would like that is not on the document centre, please e-mail us at warwickshire@penderelstrust.org.uk and will send it directly to you.
---
If you are looking to employ someone to meet your care and support needs, we know it can be a daunting and sometimes expensive task. Finding the right personal assistant is important and it can be difficult to know where to begin to find that right person.
Using PA Finder is free to use whether you are receiving community care funding or paying for your own care. You can access PA Finder 24 hours a day, 7 days a week.
Getting Started
We recommend that you read the information below before you use PA Finder. To start your search for a PA, please click here.
Using PA Finder
You will be able to access a list of personal assistants looking for work in your area and use the search criteria to find the right personal assistant for you. You will still be able to choose the person you employ and they will work for you, not Penderels Trust or Warwickshire County Council. You will still need to interview them to make sure they are right for you and you will have to meet all your legal obligations as an employer. Help is available to support you with this (please contact your independent living adviser at the office details listed at the top of this page).
The link to access PA Finder is below, but please read the following information carefully before you use PA Finder.
Your Responsibilities
Information provided on PA Finder is accurate to the best of our knowledge. However, this information must not be taken in any way as a warranty by Warwickshire County Council or Penderels Trust about the status of any personal assistant on the register. Neither Warwickshire County Council nor Penderels Trust will accept any liability whatsoever arising out of the use of information obtained through PA Finder, or any liability arising from employing a PA on the Register.
The selection, recruitment and employment responsibilities of using a PA from PA Finder sit entirely with the employer, including undertaking a Disclosure and Barring Service (DBS) check (this was formerly CRB), references and checking eligibility to work. Penderels Trust can help you with this. Please contact them at the Warwickshire office (contact details can be found at the top of this page).
Once you have employed someone, it is important that you issue your employee with a contract of employment and a job description within eight weeks. Penderels Trust can help you with this. Please contact them at the Warwickshire office.
Safeguarding
A PA may be removed from PA Finder if they provide false or misleading information, we receive negative feedback from an employer, or if a safeguarding allegation is upheld. If you are concerned about someone's continued inclusion on PA Finder, please email us at pafinder@penderelstrust.org.uk or call Penderels Trust on Local Rate 01226 736602.
For More Help
Please note that this is a new service and we are still working hard to populate PA Finder with PAs. If you are unsuccessful in your search this time, please do return at a later date and try again as we are adding new PAs all the time.
For further information about PA Finder and help with searching, email us at pafinder@penderelstrust.org.uk or call Penderels Trust on Local Rate 01226 736602.
For PAs