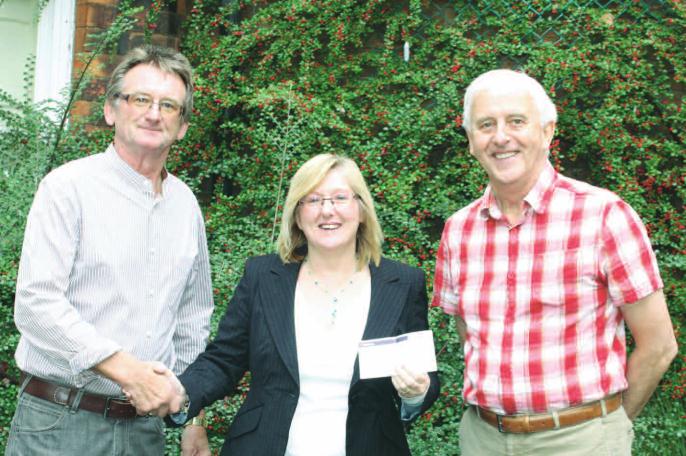 Newsletter
| Penderels Trust Newsletter
We are about to bid farewell to
Paul Reynolds, who is leaving us
to join another not-for-profit
organisation. Paul has been
instrumental in the growth and
development of Penderels Trust
over the past two and a half
contribution will be missed.
We wish him well for the future.
Penderels Trust offers a warm
welcome to its new Director of
Operations, Brian Harris.
Brian has worked for a large
provider of residential care in the
south west of England and within
the finance sector and brings
with him a wealth of experience
from both of these sectors.
Donation from North Lincolnshire
Masons make a big difference
A generous donation from the Masons of North Lincolnshire has
made a difference to three Penderels Trust customers in the area.
One customer received a donation after a builder who had already
been paid left her with unfinished work, a second received an air
purifier to help with her breathing difficulties and a third customer
whose sight is affected by cataracts received a large faced clock.
Penderels Trust Head Office - Coventry
| Seven Stars Estate, Wheler Road, Whitley, Coventry CV3 4LB
Telephone: 024 7651 1611 | Local Rate: 0845 0500 862 | Fax: 024 7651 1761
Email: enquiries@penderelstrust.org.uk | www.penderelstrust.org.uk
Lynn Hudson, Independent Living Adviser for Penderels Trust,
with Brother Lawrence Railton (right) and Brother Brian