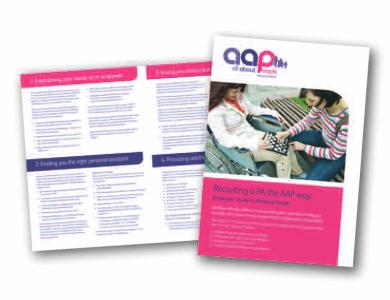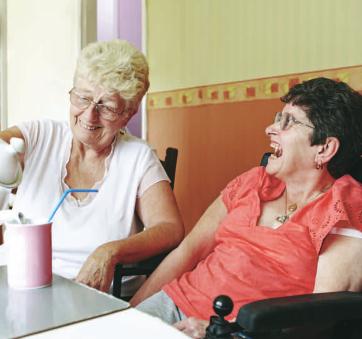 Many congratulations to Tom
Siddle, aged 11, who won our
Christmas card competition.
Thank you to everyone who
took the time to enter the
competition, we had so many
excellent entries that we had a
highly commended category
too. Tom received an iPod
Nano 8GB which was kindly
donated by The Jade Studio in
featured on the 2011 Penderels
Christmas Card Competition Winner
Our sister company, All About People
(AAP), continues to grow and is now well
established in Birmingham, Sheffield and
Gloucestershire. We are also about to
launch our service in Cambridgeshire.
AAP is a specialist employment agency
that matches individual employers with
prospective personal assistants to
support them with their individual living
needs. If you are looking for a personal
assistant in these areas, please contact
Kirsty Ellis at kellis@aap-recruitment.co.uk
Also, if you are a personal assistant (or
wish to become one) and are looking for
an employer, why not apply to be added
to our register of personal assistants?
All About People:
giving individual employers
the help and support they need to find the right
A new online toolkit has been
launched by the Department of
Business, Innovation and Skills
which provides first-time
employers with a step-by-step
guide through their obligations
when taking on a member of staff.
The 'Taking on an Employee'
toolkit, which can be found at
www.businesslink.gov.uk/employ
takes employers through the
process of hiring their first
member of staff and explains
the core legal obligations when
doing so. If you are thinking of
taking on a member of staff (or
definitely worth a look to check
you have everything in place.
Adviser will also be able to give
you advice and guidance on
'Taking on an Employee'
This respite service is based in a
fully adapted, accessible family
home in Lincolnshire and is run by
Tracey and Dave, who have
supporting children and adults
with complex physical and
medical needs and learning
disabilities. Every person is
treated as an individual and
every effort is made to ensure
their stay is comfortable and
enjoyable within a family
Staff have had full training with
multi-sensory impairment,
epilepsy, physical disabilities,
For more information, please
contact Tracey or Dave on
Summer 2012
Penderels Trust
www.aap-recruitment.co.uk