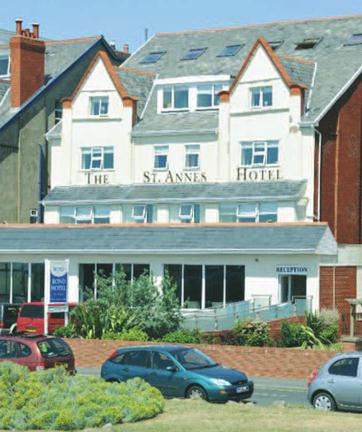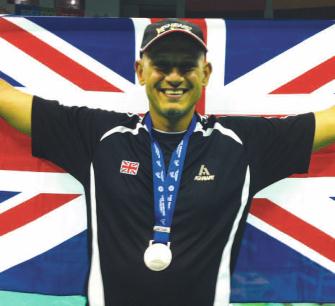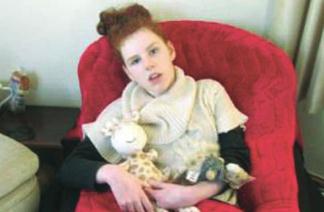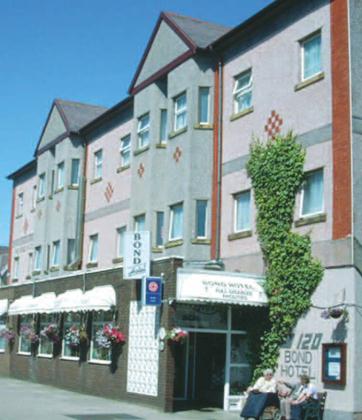 Bond Holidays specialise in
providing holidays and respite
disabilities. Run by Shaun and
Jeanette, you can choose from
three different venues in the
Party
Blackpool. This traditional 65
bedroom hotel is located just
Blackpool Pleasure Beach and
South Pier. There is great live
entertainment seven nights a
week in the cabaret bar which is
Relax and unwind
Hotel, St Anne's. This 27
bedroom hotel is situated on the
promenade in Lytham St Anne's
and is just a few miles south of
Blackpool. Style and comfort is
the emphasis at this hotel and it
is ideal for a tailor-made holiday
for groups, with many family
suites and adjoining rooms.
Be independent
holiday at Marton Mere Holiday
Park. Based just three miles
from the Blackpool Tower,
these fully accessible homes
sleep up to six people and are
fully equipped to cater for
every need. You are also able
to enjoy the facilities at any of
the Bond hotels during your
Quote 'Penderels Trust' to
receive a £20* discount per
person off your first holiday
To request a brochure, please
01253 341218
sales@bondhotel.co.uk
*£20 discount available for all holidays
booked before 13th July 2012.
Summer 2012
Penderels Trust
Fully Accessible Holidays and
Respite Breaks with Bond Holidays
Rajeev Bagga, who is supported
by our team in Coventry, has
again achieved success at the
congratulations to Rajeev who
won the silver medal at the event
delighted to be able to award
12-year-old Isabel Dobbs from
Lincolnshire the Jonathan and
Julie Beecham Award for 2011.
undiagnosed condition that has
gradually resulted in her not being
able to talk, walk or sit upright
Isabel's mum, Janet, discovered
the p-pod at the Rainbows
Loughborough. This bean bag
style sitting aid supports Isabel's
body in the right position without
the need for straps or harnesses,
enabling her to see into the room
easily as well as helping her to be
much more comfortable than she
Thanks to the generous award,
Isabel now has a p-pod of her
Jonathan and Julie Beecham